This is an archived article and the information in the article may be outdated. Please look at the time stamp on the story to see when it was last updated.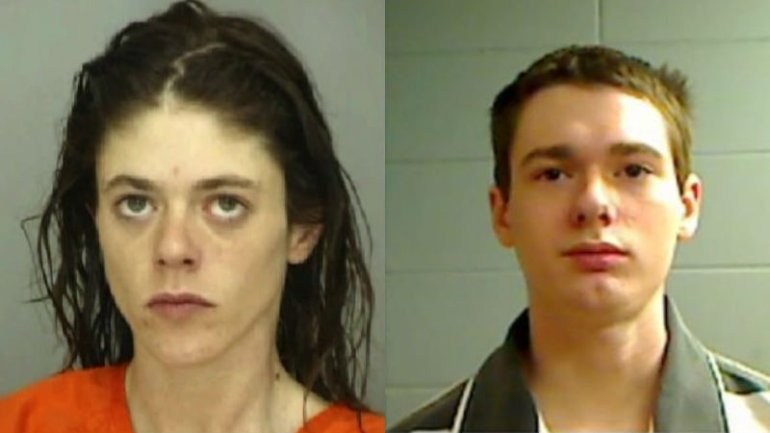 DIXON, Ill. — The lawyer for a 19-year-old charged with firing shots at an Illinois high school during graduation rehearsal says that his mother legally owned the gun he's accused of using.
Sauk Valley Media reports that Matthew Milby Jr. appeared in court Wednesday via video from the Lee County Jail. He's being held on $2 million bail in connection with last week's shooting at Dixon High School.
Milby was injured in an exchange of gunfire with a school resource officer. No one else was injured.
Defense attorney Thomas D. Murray said following Wednesday's hearing that Milby's mother, Julie Milby, has a valid Firearm Owner's Identification card in Illinois.
Police are still investigating how Matthew Milby obtained the 9 mm rifle, which police have said his mother bought in 2012.
Last week, WGN Investigates reported that Julie Milby is a convicted felon who should not have been allowed to legally purchase a gun.
The Illinois State Police has confirmed Julie Milby purchased the 9-mm semi-automatic rifle her son brought to school Wednesday. But court records in Florida show her criminal history should have been a red flag on a background check.
She claimed she didn't know how her son got the gun.
"We don't have guns," she said at the time. "I don't have any guns in the house."
How she got the gun is still unclear.
A review of court records shows Julie Milby, previously known as Julie Mitchell, was convicted of felony battery and felony resisting an officer with violence in Osceola County, Florida in 1991.
The Florida Department of Law Enforcement says because of that conviction she would not have been able to get a gun from a licensed dealer in the state of Florida.
Illinois State Police won't specify how she got the gun, or whether they ran a proper background check, because the case is still under investigation.
But in Illinois, a felony conviction anywhere in the country disqualifies someone from getting a FOID card, which you need to buy a gun in Illinois.
When running a background check on Julie Milby, numerous felony convictions are shown. Someone in Florida stole her identity at one point. That individual claimed to be Julie when arrested. However,  Florida officials say that happened after her 1991 felony convictions.  Florida officials say all of those cases still should have shown up on a background check for a gun, though, because they have not been officially removed from her record.
Milby also has an extensive arrest record in Lee County, Illinois. None of those cases, however, include felony convictions.