This is an archived article and the information in the article may be outdated. Please look at the time stamp on the story to see when it was last updated.
The Illinois Senate passed a bill today making same-sex marriage legal in the state.
The final tally was 34-21, with two senators sitting out.
The vote, followed by a flurry of press releases from the mayor, governor, county board president, and county clerk all applauding the senate.
"Today, we are one step closer to marriage equality in Illinois," Gov Pat Quinn said in a statement. "This historic legislation will strengthen our state by allowing all committed couples to enjoy the same legal protections and benefits of marriage."
"This legislation callously redefines a bedrock institution of our society and deteriorates the free exercise of religion in our state," the Catholic Conference of Illinois stated.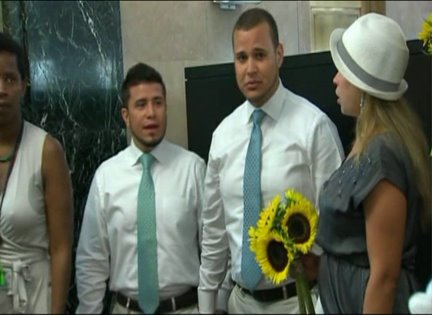 Another rebuke came  from the Christian Conservative Thomas More Society which stated "Why are Illinois politicians working to trample the rights of the millions of people of faith across our state to live and work in accord with their religious beliefs?"
"This is a very important day, to happen on Valentine's Day, when we celebrate love. It's also a very important day strategically, because it brings this issue to the Illinois House with a great deal of momentum," said Mitch Locin of Equality Illinois.
House passage of the Gay Marriage Bill is expected to be much more difficult. That vote will likely happen next month. If it passes, Gov Quinn has strongly suggested he will sign it.
Read the breakdown of the vote (pdf)