This is an archived article and the information in the article may be outdated. Please look at the time stamp on the story to see when it was last updated.
The head of the Department of Children and Family Services in Illinois has resigned, according to administration sources.
George Sheldon recently came under fire for the controversial death of 17-month-old Semaj Crosby, who was found dead last month at her Joliet home just hours after a DCFS well-being check. Her home was eventually condemned.
DCFS was criticized for not removing Semaj or her siblings sooner.
Sheldon admitted  to WGN News last week that systematic improvements are needed.
"There are significant issues we're still dealing with and these child deaths are an example of that," he told WGN. "Mistakes were made. There's no question about that."
A statement from Gov Rauner's office says Sheldon will be "transitioning out of state effective June 15, 2017."
Rauner has named Lise Spacapan as Interim Director  "pending a nationwide search."  Spacapan is the General Counsel of DCFS.
Sheldon had been considering a position with a non-profit in Florida.  In the governor's statement it was confirmed Sheldon would be leaving the agency to become President and CEO of Our Kids of Miami-Dade/Monroe, Inc.
According to the case review, while Sheldon was head of the agency, Semaj and other occupants of the Joliet home had been the subject of at least a half dozen DCFS investigations, including whether drug abuse or corporal punishment were taking place in the home.  Some of them were deemed unfounded.
You can read the full report here (pdf).
It was recently learned that DCFS filed its initial reports about the safety of the girl the morning after she went missing from her home.
The Chicago Tribune reports the agency  then continued to file more delayed reports after her body was found, allegedly to make it appear as if the agency had been investigating claims of abuse and neglect related to her and  her family.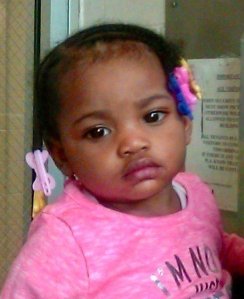 DCFS had reportedly been in touch with her family for months and was apparently aware of what have been called "deplorable" living conditions that have since led to the home being condemned.
DCFS's inspector general says her staff first noticed the belated filings during a review following the girl's death and then opened an investigation into the matter.