This is an archived article and the information in the article may be outdated. Please look at the time stamp on the story to see when it was last updated.
The Cook County Medical Examiner determined that a man whose body was pulled from the Marquette Park lagoon Friday, was stabbed to death.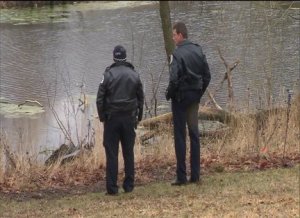 Chicago police were called to the park in the 6700 block of South Kedzie, after someone spotted the body floating in the water.
Officials have not identified the man, but say he was in his 20's.