This is an archived article and the information in the article may be outdated. Please look at the time stamp on the story to see when it was last updated.
Who was Stephen Paddock, the man suspected of killing more than 50 people on the Las Vegas Strip?
Paddock, 64, was a resident of Mesquite, a town of about 18,000 people on the Nevada-Arizona state line 82 miles northeast of Las Vegas. Authorities are searching his home Monday. They don't know how long he'd lived in the area.
According to the Associated Press, Islamic State has claimed the Las Vegas attack, and said the shooter converted to Islam months ago. But, they provided no evidence. The FBI says the shooter had no connection to the international terrorist group.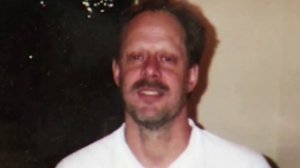 Paddock had been staying in the Mandalay Bay Resort and Casino in Las Vegas since last Thursday, authorities said.
From his room on the 32nd floor he fired hundreds of rounds into the crowd on the street below at the Route 91 Harvest music festival on Sunday night, killing more than 50 and wounding over 400.
Officers broke into his hotel room and found Paddock dead, police said in a statement. Sheriff Joseph Lombardo said it appears he killed himself. Police don't think anybody else was involved.
More than 10 rifles were found in the room, Lombardo said.
Law enforcement has no "derogatory information" about Paddock, besides the fact that he received a citation several years ago that was handled in the court system, Lombardo said.
The suspect was using some of Marilou Danley's identification but they do not believe she was involved in the shooting, Lombardo said. Authorities said she was his companion or roommate and was out of the country when the shooting happened.
Paddock had a private pilot's license and the FAA is gathering his records, according to FAA spokeswoman Laura Brown.
Photos below are of Paddock's home in Mesquite, Nevada: