This is an archived article and the information in the article may be outdated. Please look at the time stamp on the story to see when it was last updated.
Hundreds of new laws are set to go into effect in Illinois on January 1, 2017, and they will do everything from tweaking legalese (they're "Public Hunting Grounds for Game Birds," okay?) to regulating how long after "candling" an egg can be sold  (45 days, FYI).
But what do they mean for you? Here are just a few ways you may be affected, depending on who you are:
For women
No more "Tampon tax!" An update to the tax code means women's health products like tampons, pads, and menstrual cups won't be taxed the same way as, say, shampoo. Additionally, health insurance now must cover FDA-approved contraceptive drugs, covering up to a year of contraceptives at a time.
For workers
New sick time rules say employees can spend their paid time off caring for members of their immediate family, not just limited to children, but also including spouses, siblings, and parents. Workers are also entitled to paid leave if they or a relative are the victim of abuse.
New protections for low-wage workers forbid employers from forcing anyone making less than $13.50 to sign a non-compete agreement. This comes after the Illinois AG sued Jimmy John's for doing just that. The "Domestic Workers' Bill of Rights" spells out that housekeepers and other domestic workers are entitled to workplace protections like overtime, wages and days off.
Finally, is your boss or potential employer asking you to sign in to accounts so they can peek inside your online life? Tell them to cut it off, because it's illegal.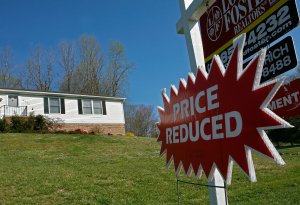 For homeowners and renters
Concerns about lead poisoning, especially in older buildings, led to new requirements that landlords have to disclose if the toxin may be present and take steps to get rid of it before selling or leasing a property.
For patients
Medical providers refusing to perform treatments (most likely abortions) under Illinois' Health Care Right of Conscience law now must inform patients of other providers and treatment options.
For people in jail
Reports of people unable to post bail because they didn't have a credit card or the jail's machine was broken, leaving them stuck behind bars, inspired new rules saying bail can be paid in cash. Limits on the cost of a call from prison are also meant to keep companies from profiting off of inmates by charging too much.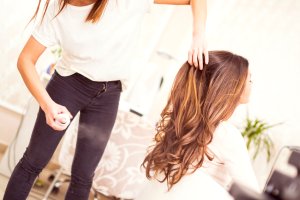 For stopping domestic violence
One interesting new rule requires licensed hair stylists, barbers, and cosmetologists to undergo domestic violence training, so they can identify potential victims and take steps to encourage them find help.
For drivers (and bikers)
Drivers take note: bikes and cars are treated equally under Illinois' rules of the roads. In particular, bicyclists are entitled to the same right-of-way as cars. Drivers are also now required to change lanes when approaching a car with its hazard lights on.
For history buffs
The pirogue (not pierogi), a narrow canoe made from a single tree trunk, is now the Official State Artifact of Illinois after a group of students asked their state legislator to honor Native American history.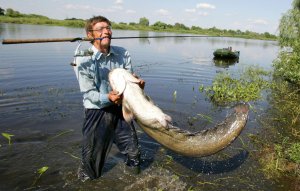 For Big Cat(fish) Hunters
Forget noodling, if you're looking to bag a catfish, anglers can also hunt using a pitchfork, spear gun, or bow-and-arrow.
For drug users
The sale of "bath salts" is officially banned in Illinois. While the chemicals contained in the drugs are illegal, the bans of "bath salts" in particular are happening on the state level. Additionally, police and first responders across the state are allowed to administer epinephrine, which is commonly used to help prevent overdoses.
You can find a complete listing of new laws on the IL Senate Democrats' Website