This is an archived article and the information in the article may be outdated. Please look at the time stamp on the story to see when it was last updated.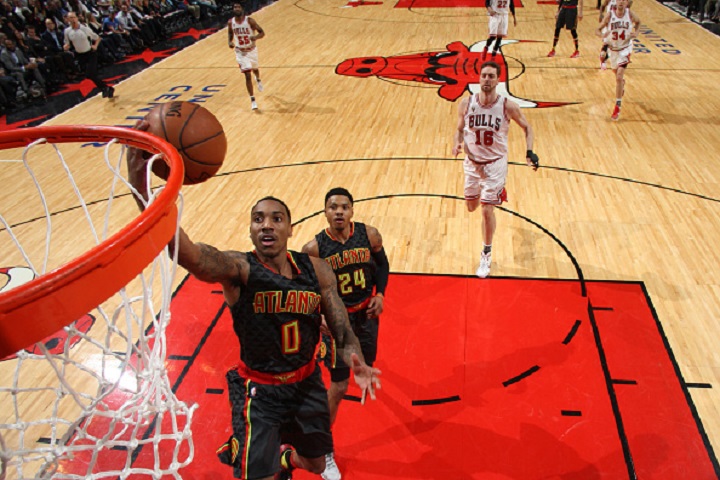 CHICAGO — Jeff Teague had 17 points and eight assists, Al Horford scored 16 and the Atlanta Hawks routed the struggling Chicago Bulls 113-90 on Wednesday night.
Dennis Schroder had 18 points and hit three of his team's 13 3-pointers. Paul Millsap scored 15, and the Southeast Division leaders headed into the All-Star break on a winning note after back-to-back losses to last-place Orlando.
The Hawks led by five at halftime and broke it open in the third quarter, sending the sloppy Bulls to their fourth straight loss and 13th in 18 games.
Pau Gasol had 20 points and 10 rebounds for Chicago after being selected Tuesday to his sixth All-Star team as a replacement for injured Bulls teammate Jimmy Butler.