This is an archived article and the information in the article may be outdated. Please look at the time stamp on the story to see when it was last updated.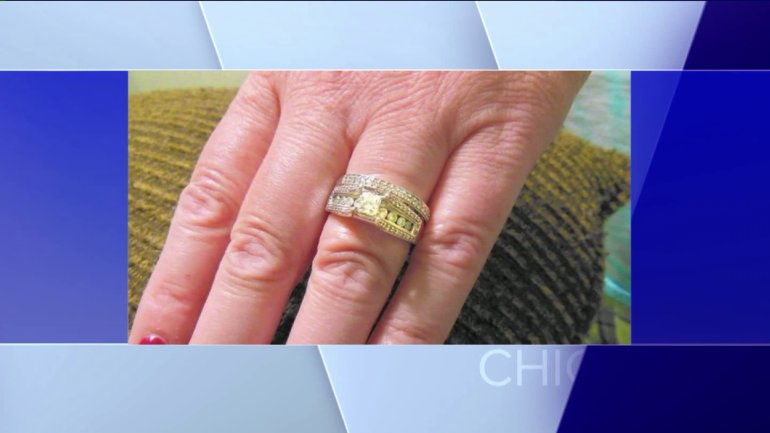 A wedding ring that slipped off when a woman handed out candy on Halloween is now back with its owner.
The Carlin family of Naperville found the diamond ring in their bags after trick or treating in a subdivision in Plainfield.  Then they realized what they had to do.
David Carlin's two daughters, ages 6 and 8 helped create flyers about the ring. They were going to post the flyers where they spent Halloween. Meanwhile, Jennifer Vasek of Plainfield, who lost the ring, was posting flyers of her own.
When the Carlin's learned about the "lost" ring, it didn't take too long before the two families got together.
Now, Vasek is happy she has her ring back.
"It's so nice, so breathtaking to see that people like this are in our world," she told the Chicago Tribune. "They're just wonderful people, that's all, and I really would like others to know. They didn't have to do what they did."
The girls' father said returning the ring was a teaching moment for his daughters.
"Her reaction was the best part of all of this," Carlin told the Chicago Tribune. "It lets you know you did the right thing."