This is an archived article and the information in the article may be outdated. Please look at the time stamp on the story to see when it was last updated.
By Wailin Wong
Tribune reporter
Groupon co-founder and interim chief executive Eric Lefkofsky has been named CEO of the Chicago-basd daily deals company, moving from an interim executive position to a more permanent role.
Lefkofsky and fellow board director Ted Leonsis had been serving as co-CEOs since founding CEO Andrew Mason was fired earlier this year. Lefkofsky headed the day-to-day operations while Leonsis led the search for a new CEO.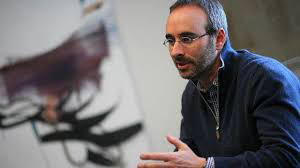 On Wednesday, in conjunction with the company's second quarter earnings release, Groupon announced that Lefkofsky was the new CEO and Leonsis will be chairman of the board.
"The Board is encouraged by Groupon's performance under Eric's leadership, and we're pleased that he has agreed to lead the company through this important stage of its evolution," Leonsis said in a statement.
This is a developing story. Check back for details.