This is an archived article and the information in the article may be outdated. Please look at the time stamp on the story to see when it was last updated.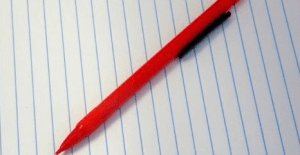 The family of a 12-year-old cancer victim was shocked to discover a secret message she wrote on the back of her mirror.
Athena Orchard died after a year-long battle with osteosarcoma, one of the most common types of bone cancer.
According to Leicester Mercury, Athena's father Dean said he was "blown away" when he discovered the note a few days after she passed away at the end of May. He was also touched by its positive message.
"Every day is special, so make the most of it," she wrote. "You could get a life-ending illness tomorrow so make the most of every day… Life is only bad if you make it bad."
She added: 'Happiness depends upon ourselves.
'Maybe it's not about the happy ending, maybe it's about the story.
'The purpose of life is a life of purpose.'
For more on Athena Orchard's secret message, click here.