This is an archived article and the information in the article may be outdated. Please look at the time stamp on the story to see when it was last updated.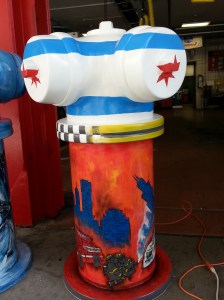 The Great Chicago Fire Hydrants, presented by Wintrust, is a public art exhibition that will celebrate the heroism of Chicago's firefighters.
Scores of artists will decorate 5-foot tall fiberglass fire hydrants sponsored by local businesses. Organizers plan to install 101 hydrants—one for each Chicago firehouse—at private businesses, parks, plazas and tourism destinations from September 11th until November 11th.
Following the public exhibition the hydrants will be auctioned to benefit the 100 Club of Chicago, a nonprofit organization dedicated to supporting the families of fallen police and firefighters.
For more information, visit www.GreatChicagoFireHydrants.com