This is an archived article and the information in the article may be outdated. Please look at the time stamp on the story to see when it was last updated.
CHICAGO — Mayor Rahm Emanuel has fired the city's police chief after a public outcry over the handling of the case of a black teenager shot 16 times by a police officer.
Emanuel announced at a news conference Tuesday that he has dismissed Superintendent Garry McCarthy, who only days ago insisted to reporters that the mayor had his "back."
Emanuel said he and McCarthy began discussing the future of the police department on Sunday.
"This morning, I formally asked for his resignation," Emanuel said.
Illinois Attorney General Lisa Madigan has asked the U.S. Department of Justice to investigate whether CPD's practices violate federal and constitutional law.
Madigan said Tuesday that the "shocking death" of the teen, Laquan McDonald, a black 17-year-old who was fatally shot by white police officer in 2014, raises serious questions about the use of lawful and excessive force. She says trust in the police department is "broken."
In a letter to U.S. Attorney General Loretta Lynch, Madigan noted four other high-profile cases in Chicago, including the death of 25-year-old Ronald Johnson, who was shot by police last year.
Madigan says an investigation by the U.S. Justice Department's civil rights division is "necessary and appropriate" because of its experiences looking into police department practices nationwide.
She says the handling of investigations of police misconduct by an independent panel, police board and superintendent also raises troubling questions.
Emanuel says John Escalante will act as the interim police superintendent.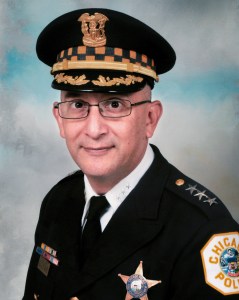 Protesters have been calling for McCarthy's dismissal for days in response to the handling of the Laquan McDonald shooting. The 17-year-old was shot 16 times by a police officer in October 2014.
The city released police dashcam video of the shooting only after a judge ordered it to be made public. Its release last week set off several days of largely peaceful protests. Officer Jason Van Dyke has been charged with first-degree murder.
McCarthy has been chief since May 2011.
[findthebest id="7wIkkp1FeOF" title="People Killed by Police in Illinois" width="600″ height="538″ url="https://w.graphiq.com/w/7wIkkp1FeOF" link="http://places.findthehome.com/l/34/Illinois" link_text="People Killed by Police in Illinois | FindTheHome"]
[findthebest id="d1nTIUiHOcJ" title="People Killed by Police in Illinois by Race" width="600″ height="539″ url="https://w.graphiq.com/w/d1nTIUiHOcJ" link="http://places.findthehome.com/l/34/Illinois" link_text="People Killed by Police in Illinois by Race | FindTheHome"]