This is an archived article and the information in the article may be outdated. Please look at the time stamp on the story to see when it was last updated.
After a harrowing experience earlier this week while out covering the historic school closing decision in Chicago, WGN photojournalist Pat Parmenter now jokes about bringing extra underwear to work. He's been telling people, "I nearly SH#@ myself!" Believe me, it takes a LOT to scare Pat. He's an imposing guy. But unarmed, and teamed with Big Tiny and cameraman John Loboda, we three were no match against apparent gang members in Humboldt Park who were likely armed.
It was just before four o'clock in the morning when we arrived at Von Humboldt Elementary School on Thursday. We wanted to front our coverage from there because it was the only school on the closings list that the CPS board took a separate vote on. In the end, board members voted 4-2 to close Humboldt. Parents and students would surely have a lot to say about the closing. So ideally I would have done my reports for WGN Morning News and then be in place to get interviews before the start of school.
I was sitting in one of our vehicles, engrossed in preparing for my live reports, when Pat and John noticed an SUV approaching in the dark. Pat had already raised the mast on the live truck and the guys were busy getting the camera and other equipment set up when the driver of the SUV turned on the high beam headlights. I wasn't especially concerned because we were in marked WGN News vehicles.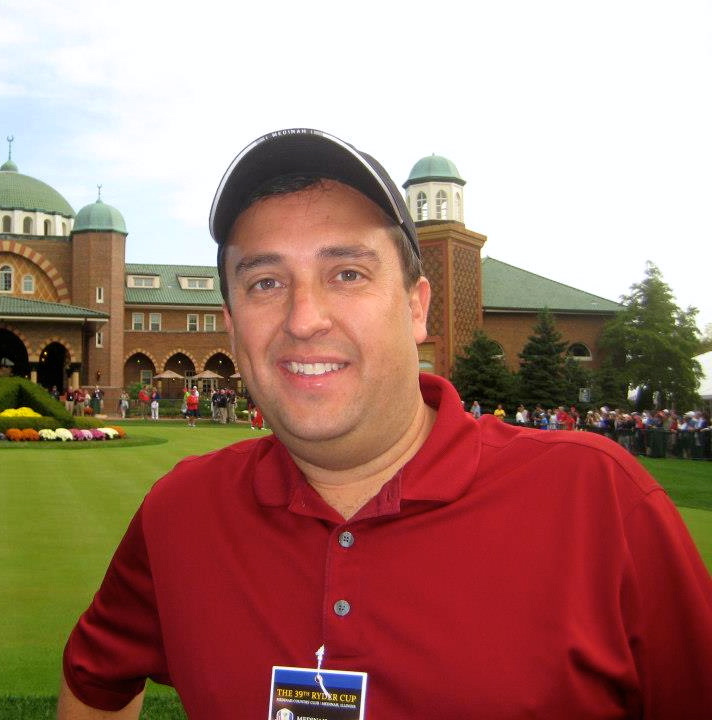 We were bathed in the interrogation lighting for about a minute and then Pat overheard someone in the SUV say, "Get 'em!" Their vehicle angled in front of ours so we couldn't drive off. But it allowed me to get a good look into the SUV. There were at least six guys who appeared to be in their late teens or 20s. They were all in white t-shirts and at least three were wearing caps. I know, I know… that description doesn't mean these guys were gang bangers. But again, it was 4 a.m. and these guys weren't acting like members of a dance crew.
I heard one of them demanding to know, "What are you doing here?" and "Why are you here?" – and not in a pleasant voice. Pat and John said they saw guys reaching for their waistbands. When I caught the attention of a guy in a rear passenger seat, I smiled and put my hands up to indicate we really weren't there to do anything but work. I tried to get out of our vehicle to talk with them when the SUV backed up and drove off.
Pat and  John were concerned the SUV would circle back around for us. So they grabbed the camera (the most expensive piece of equipment that was out), threw it into our second vehicle and we left the area. Yes, we abandoned the live truck, tripod and other gear to escape to a well-lit area. Chicago Police were called and officers stood watch as we packed up the rest of our gear and left. Police told us it was a good idea not to be in that area at that hour.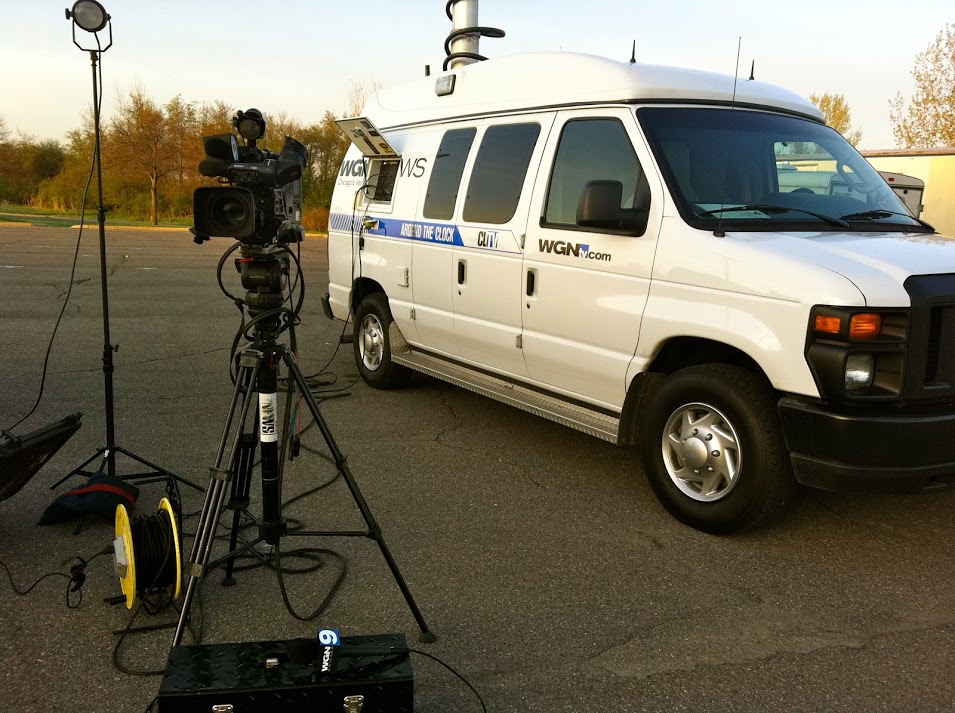 Due to our adventure with new "friends", we missed two live shots. But it's okay. Our bosses always stress that our safety comes first. That's standard operating procedure at all stations. But there have been many close calls and veterans are often exchanging war stories. Colleagues have had guns held to their heads and knives pulled on them.
I actually met my husband back in the late '80s while covering a coup attempt in the Philippines. I had no problem back then standing next to rebel soldiers with M16s and rounds of ammunition strapped around their bodies. At least you could see where their weapons were. My husband was a correspondent for CNN at the time and he still jokes about using the line, "What are you doing after the coup?"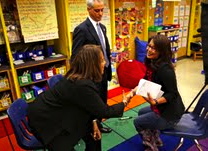 Later Thursday morning, the WGN assignment desk had arranged for me to do a sit-down interview with Mayor Emanuel and Chicago Schools CEO Barbara Byrd Bennett. Since they were running late, it left me with just half an hour to screen footage and put together an edited story for our Midday News. I gave Pat (and editor Vicky Thomas back at the station) less than 20 minutes to edit and feed my story which included my voice tracks, four interviews, elements from closing schools, a graphic and some file footage. It got into our newsroom computer system with just seconds to go before my live report. It was a scary close landing right on deadline. Pat didn't say, "I nearly SH*@ myself!" over that, though.