This is an archived article and the information in the article may be outdated. Please look at the time stamp on the story to see when it was last updated.
Now at $40,000 dollars, the reward for information is growing– and so is the outrage as Hadiya has become a symbol of dreams and potential cut short in gunfire.
Mourners prepare for another vigil Friday night at Harsh Park in honor of Hadiya Pendleton.
The event started with conversation inside the Kennicott Park Fieldhouse nearby.
Tracy Croon, a concerned resident, said "It's just sad that the young people are being taken from us so early."
Fred Minnis organized this.  He lives in Minnesota and didn't know Hadiya but hopped on a bus to Chicago– determined to do something.
"We can't just sit on the sideline and say that's sad or we need to pray. We need to do more than pray we need to act," he said.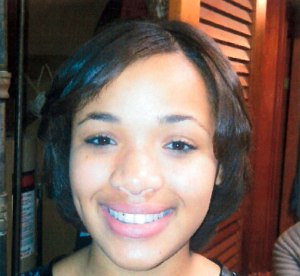 The 15 year old student at King College Prep was standing under an awning at the park on Tuesday with a group of kids when she shot was killed, just a week after performing at events for President Obama's inauguration.
Richard Taylor said "The fact that she made international news– Her legacy will live on."
Earlier Friday Chicago Police Chief Gary McCarthy stood with Hadiya's parents and a group of pastors at the school.  McCarthy said police have gotten a lot of tips.  They're chasing leads but need more help from the public to close this case.
Funeral arrangements for Hadiya Pendleton are set:
A visitation will be held on Friday, February 8th from 2:00pm – 9pm at Calahan Funeral Home at 70th and Halsted.
On Saturday, February 9th there will be a wake will be from 9am -11am and a funeral is 11am -2pm at Greater Harvest Baptist Church at 51st and State, with burial to follow at Cedar Park Cemetery.
A large crowd is expected to mourn the loss of this young girl who has touched so many lives.