This is an archived article and the information in the article may be outdated. Please look at the time stamp on the story to see when it was last updated.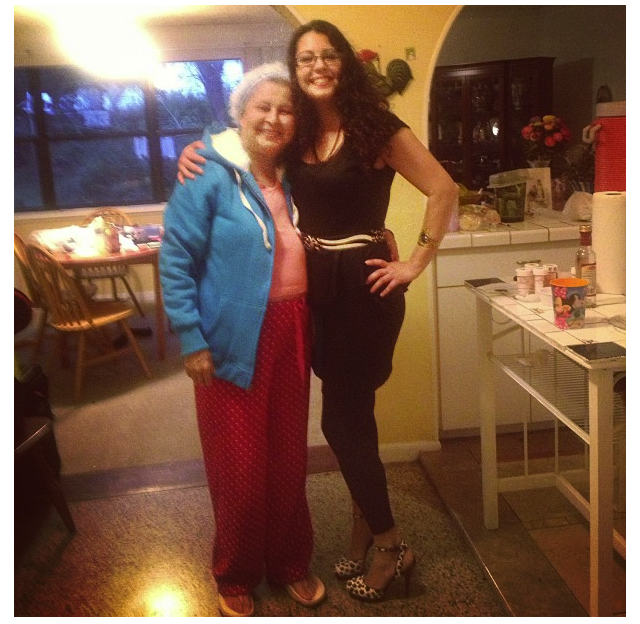 When journalists make it to one of the nation's top television markets (Chicago is right behind NYC and LA), few ever leave by choice. Photojournalist Maria Ruiz is leaving NBC5 Chicago to move home to Orlando next week to work for WFTV. She's an only child and her mother's health has not been great. So she's moving in with her parents. We can all understand why Maria is making such a drastic career move. Wait… Orlando is a top 20 market with a very competitive news scene and the weather is far better than Chicago's. Can we all come along with you, Maria?
Though we work at competing stations, I'll miss seeing her out on the streets. The morning news crews are always looking out for each other when covering stories, especially while working in high crime areas and traipsing through gang territories. Maria always looked cheerful and efficient in her work. I'm disappointed I've never had a chance to work with her directly.
I'm hardly the only one who will miss Maria, AKA "The Cuban Missile". Many tears were shed at NBC5 after her final shift. And her farewell party on Saturday drew colleagues from WGN, ABC7 and FOX – a fun chance to hang out and swap stories. One of my favorite Maria memories is our live truck race. We were on a developing story last year that required a location change. We had a lot of fun seeing which crew could break down the live shot, move to another scene and set up to get on the air first. We won, giving WGN photojournalist Pat Parmenter new ammunition for endless trash talking. I'm sure Maria won't miss that.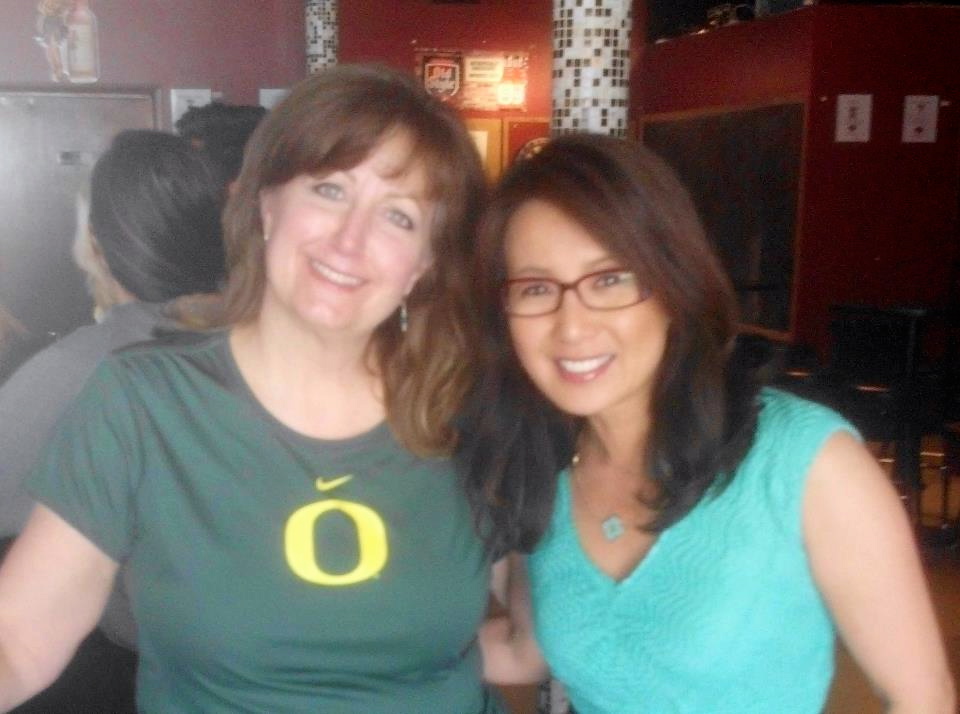 I said goodbye to Maria just hours after bidding farewell to another friend who's leaving Chicago. Sandy Rice and I lived in the same dorm at the University of Oregon during my freshman year. I only recently reconnected with her even though we've both been in Chicago for twelve years. She is moving back to Oregon to also be near her aging parents. Thanks to Sandy, I am now in touch with other Oregon Ducks in Chicago. (Soon that will include offensive tackle Kyle Long, the newest Chicago Bear!)
While it's sad to see good people leaving Chicago, I know technology will keep them close. And Chicago will never leave them.