This is an archived article and the information in the article may be outdated. Please look at the time stamp on the story to see when it was last updated.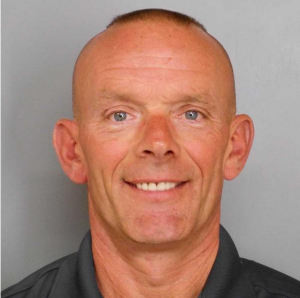 ROUND LAKE BEACH, Ill. — Authorities say an Illinois police officer whose fatal shooting this summer led to a large manhunt carefully staged his own death after committing criminal acts.
Lake County investigators announced their findings Wednesday into the Sept. 1 shooting death of Fox Lake police Lieutenant Charles Joseph Gliniewicz.
"This is the first time in my career that I have felt ashamed of the acts of another police officer" said Lake County Major Crimes Task Force Commander George Filenko.
Filenko said Gliniewicz had been stealing and laundering money from the Fox Lake Police Explorer Post for the past seven years. Thousands of dollars were used by Gliniewicz for personal purposes, travel expenses, mortgages, personal gym memberships, adult websites, facilitating personal loans and unaccounted cash withdrawals.
Investigators recovered electronic messages deleted from Gliniewicz's personal and work cell phones, including incriminating statements that had been deleted prior to his suicide.
Authorities released some of Gliniewicz's text and Facebook messages. They appear as they were written, and have not be edited for punctuation, grammar or spelling. One message reads:
"You are borrowing from that "other" account, when you get back youll have have to start dumping money into that account or you will be visiting me in JAIL!! The 1600 and the 777 all came from there."
Another message reads:
"She hates me and I've never said more that 3 sentences to her the year she's been here…hates the explorer program and is crawling up my a** and the program, chief wont sign off to move it to american legion and if she gets ahold of the old checking account, im pretty well f***ed."
READ: Full law enforcement news release, including text and social media message sent by Gliniewicz
Filenko said Gliniewicz intentionally left a staged trail of police equipment at the crime scene, including pepper spray, a baton and his personal glasses, in an attempt to mislead first-responders and investigators to believe it was a homicide scene.
Additionally, Gliniewicz had experience staging mock crime scenes for police explorer training.
The investigation also concluded that Gliniewicz strategically aimed the first of two shots from his own weapon at the lower abdominal area, striking his cell phone and bulletproof vest, which absorbed most of the impact of the first shot.
On the day he died, Gliniewicz radioed that he was chasing three suspicious men. His death led to a large manhunt, but no arrests were made.
The Gliniewicz family released the following statement:
"Today has been another day of deep sorrow for the Gliniewicz family. The family has cooperated with the Task Force's investigation and will not comment at this time. The Gliniewicz family requests that their privacy be respected as they continue to cope with the loss of their beloved husband and father."