This is an archived article and the information in the article may be outdated. Please look at the time stamp on the story to see when it was last updated.
Bail is set at $250,000 for a Rogers Park man who has been charged with murder and hate crimes after allegedly punching and killing a man during a fight.
Michael Tingling, 59, died Wednesday afternoon after he tried to protect his teenaged daughter.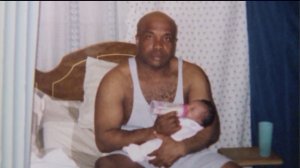 Police say Joseph Firek, 59, made obscene gestures towards the 15-year-old girl as she and her father, Tingling, left her school in the 72000 block of N. Clark Street.
Tingling stepped in to protect his daughter and Firek allegedly shoved him and then punched him in the chest and made racial comments.
Tingling and his daughter fled and walked into a nearby business, where the former boxer from Belize collapsed and was taken to St. Francis Hospital in Evanston.
Tingling died a short time later.
An autopsy conducted Thursday on Tingling's body determined that he died of heart disease and a secondary cause of death was stress due to an altercation and his death was ruled a homicide by the Cook County medical examiner's office.
Tingling's relatives say he wore a pacemaker and had diabetes.
"I'm 15-years-old and I have to grow up now," said the victim's daughter Masharah Tingling. "I've got to grow up a lot more faster," she added.
WGN also spoke to Masharah's mother. "It's still going on, when will it end," said Yolanda Simmons. "The N-word, why?"
Tingling is remembered as a devoted dad. "She's so blessed to have a dad like that," Simmons said.  He was there, no matter what, she said.