This is an archived article and the information in the article may be outdated. Please look at the time stamp on the story to see when it was last updated.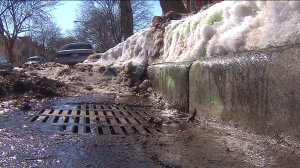 Street flooding isn't the only problem we're likely to face.
As the area's more than 70 inches of snow and ice melts, it will also make local rivers, like the Kankakee, swell their banks and flood neighboring homes.
A unique effort may relieve a potential problem on the Kankakee.
Melting ice chunks from upriver could create massive ice jams, flooding the area and jeopardizing shipping through the river.
But warm water from the Dresden nuclear plant is being siphoned onto the ice on the Kankakee, melting it and clearing a path for new ice chunks to simply pass right through.
LATEST UPDATES AT CHICAGO WEATHER CENTER