This is an archived article and the information in the article may be outdated. Please look at the time stamp on the story to see when it was last updated.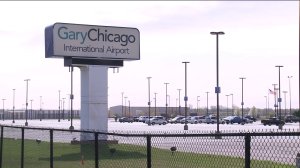 Commercial passenger flights are now a thing of the past at the Gary/Chicago International Airport.
Allegiant Airlines was the only commercial carrier operating there since February 2012.
The company's final flight departed from Gary Saturday for Orlando.
Allegiant said there just wasn't enough demand for the twice-a-week flights.
It was the sixth airline to offer service to and from Gary since 1999.