This is an archived article and the information in the article may be outdated. Please look at the time stamp on the story to see when it was last updated.
A fight broke out on a bus carrying dozens of Cook County jail inmates.
The bus was on its way back to the jail from the Markham courthouse around 5:30 p.m. Wednesday, when the fight started.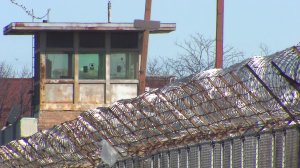 Ten inmates were involved in the fight.
One of them suffered minor injuries.
No employees were hurt.
The bus was forced to pull over on the Dan Ryan.
Police had to escort it back to the jail.
It's not clear if any charges will be filed.