This is an archived article and the information in the article may be outdated. Please look at the time stamp on the story to see when it was last updated.
GARY, Ind. — The man named a person of interest in the disappearance of a Gary, Indiana woman has been taken into custody, the FBI said.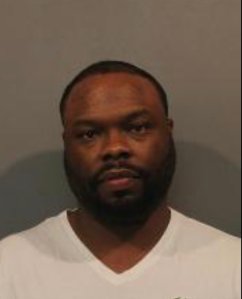 James McGhee, 38, of Gary, was taken into custody around 5 p.m. on 80/94 in Hammond, Indiana by the FBI and Indiana State Police. He has been charged with murder in the death of Sidne-Nichole Buchanan, 27.
Relatives said Buchanan, 27,  went to a concert at Hollywood Casino Amphitheatre in Tinley Park on July 27 with a man she had been dating for months. She was reported missing on July 29.
Investigators discovered Buchanan's body Monday in the Thornton Lansing Road Nature Preserve.
The cause and manner of death are still pending.
The FBI got involved with this case when it was believed that Buchanan had been kidnapped and brought across state lines against her will.
Her family released a statement that said she was "full of ambition, altruism, passion and love."
In August 2018, the Northwest Indiana Times reported McGhee would face three years of probation after he pleaded guilty to felony intimidation.  He was accused of kicking and punching his girlfriend. She was reportedly pregnant with quadruplets and lost three of the four babies.