This is an archived article and the information in the article may be outdated. Please look at the time stamp on the story to see when it was last updated.
SCHNEIDER, Ind. — The father of two Indiana boys who drowned in the Kankakee River was officially charged Thursday and admitted to using drugs.
Eric Patillo, 34, was charged with two counts of neglect of a dependent resulting in death.
Evan Patillo, 2, and Levi Patillo, 4, drowned Tuesday.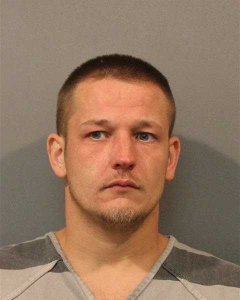 According to the affidavit, Patillo admitted to using heroin that morning and tested positive for opiates and THC.
"However, Eric Patillo did admit that he was the person responsible for watching his children while they were at the river and that he shouldn't have been using heroin prior to watching them," the affidavit states.
Anthony Kyle and Dylan Sherwood were fishing at the river Tuesday night and saw what was happening and tried to save the boys. They said it looked like their father was going in and out of consciousness while his children drowned.
"We had noticed that there was just something off about this guy and that he was definitely impaired," Kyle told WGN News.
They initially thought he was fine and even lent him a fishing pole.
"He was so impaired that he couldn't even get a worm on the hook," Kyle said.  "He was stabbing himself in the finger with the worm on the hook."
The fishermen said they were fishing down the river about a football field away from the boys and their dad.
"I knew something bad was going to happen," Kyle said.
They kept checking on the boys and looking down the river.
"That's when he saw hands and legs floating in the water," Sherwood  said. "So right then and there, (we) jumped into action."
They called 911 twice. When police arrived, the fishermen had already pulled one boy out.