This is an archived article and the information in the article may be outdated. Please look at the time stamp on the story to see when it was last updated.
CHICAGO — A man was shot and killed in his vehicle Wednesday, leading to a crash in the city's South Loop.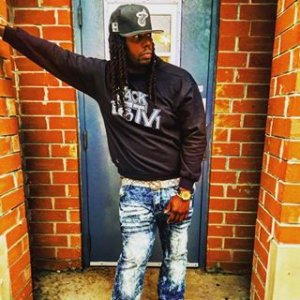 The shooting happened around 1:30 a.m. Wednesday in the 700 block of South Clark Street.
The 30-year-old man has been identified by friends as Zachary Stoner. He went by "Zack TV" and was a popular Chicago video blogger in the hip-hop community.
Stoner was shot in his head and neck before his Jeep drove up on a curb and crashed into a light pole.
He was taken in critical condition to Northwestern Memorial Hospital, where he later died.
A Chevy Caprice was also involved in the crash. Witnesses said a group of people jumped out of the Caprice and got into a third car that drove off. That car was possibly gold or tan.
There is no word on any other injuries.
Stoner was known for interviewing a number of Chicago rappers. Fans appreciated the authenticity and rawness in Stoner's vlogging. He has a very large social media following, especially on YouTube, where he has posted thousands of videos.
According to friends, Stoner had just left a rap concert at Refuge, 416 S. Clark St., when the shooting occurred.
"I'm hearing stories like they may have been mad at him because he did interviews with certain rappers," friend Phor Robinson said. "But that's not his fault for him doing his job. I don't know why anyone would attack Zack and shoot him. He's not that type. He shows love to everybody in Chicago."
No one was in custody Wednesday.
Activist and mayoral candidate Ja'Mal Green is offering a $1,000 reward for information leading to an arrest and conviction.
The two men were friends, according to Green's Twitter page.
My friend.. WOW! Seen a few times in the last few weeks. Was just about to do an interview for my campaign! I want to offer an award for information leading to the arrest of the suspects. This is sickening! https://t.co/suZZQNPpI9

— Ja'Mal Green (@JaymalGreen) May 30, 2018
After hearing shouts from below, a nearby resident recorded cell phone video which shows Stoner's jeep and several men can be seen jumping into a car as they left a damaged Chevy Caprice behind.
Detectives could be seen checking the Caprice for evidence.
Robinson believes it's possible his friend was an unintended target.
"I don't know if they was personally shooting at him, or if it was somebody he was with," Robinson said. "I don't know what it was. All I know is my friend is gone."
30 year old man dead in Printers Row shooting on Clark btwn Harrison & Polk. He was the driver of this silver Jeep that crashed into a light pole after he was shot in the head & neck. @WGNNews @WGNMorningNews pic.twitter.com/wzSuxBZxwV

— Courtney Gousman (@cgousman) May 30, 2018