This is an archived article and the information in the article may be outdated. Please look at the time stamp on the story to see when it was last updated.
CHICAGO — The family of a teen wounded when a police chase ended in a shootout inside a Chicago music school is filing a lawsuit against one of the suspects, hoping to find out who shot their son.
Maurice Murphy, 32, is accused of driving the getaway car for Christopher Willis, 32, after he robbed a Des Plaines Bank of America on Nov. 19.
The suspects split as police gave chase. Murphy was apprehended by Des Plaines residents and arrested, while Willis carjacked a passerby and led police on a chase into Chicago's Old Irving Park neighborhood.
After ducking into UpBeat Music and Arts school at 4318 W Irving Park Rd., Willis exchanged gunfire with officers who followed him inside.
A 17-year Chicago police veteran was shot in the head. Willis was fatally shot. And 15-year-old Rylan Wilder, an intern who was inside the store at the time, was wounded in the crossfire.
Surgeons at Lurie Children's Hospital performed at least five surgeries, rerouting arteries to keep blood flowing to his hand, attempting to reconnect nerves. A finger had been severed.
"No one can ever imagine what it's like to see their child at a table like that. The amount of doctors working on him, the amount of blood everywhere is unbelievable," his mother Lucia Morales said.
During a press conference Monday, Morales recounted the panicked moments she found out he had been caught in the line of fire.
"The first thing that he said to me was, 'mom, is everyone else ok? I hope everyone else is ok. I hope no one else got hurt," Morales said.
But then the Lane Tech student with a passion for music had another question.
"Then he said to me, 'will I ever be able to play guitar again?'" Morales said.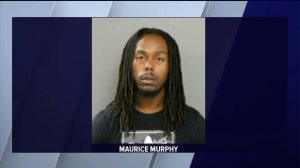 Murphy appeared in federal court Monday morning, but waived his right to a bond hearing. The officer injured in the shootout was released from the hospital over the weekend, and is recovering at home.
Chicago police later said a Des Plaines police officer fired the shots that struck Wilder during the gun battle.
On Monday, Wilder's family announced they would file a lawsuit against Maurice Murphy, the accused wheelman who was arrested in Des Plaines, saying he should've known his actions would put the public at risk and triggered a large police response.
However, their attorney Tim Cavanagh described the lawsuit as simply an avenue to ultimately see if there's any culpability on the part of the Des Plaines Police Department. They're also seeking an emergency order for access to police video and audio of the police pursuit.
"This case is an avenue to allow us to access the evidence. This family is not going to get any justice, monetary justice from Willis or from Murphy," Cavanagh said.
A singer and guitarist in a rock band, Morales said Wilder was the youngest performer ever at Riot Fest in September. As of Monday, he has no feeling in his index finger and numbness in the rest of his hand.
"At this minute, we don't know if he will recover from that," Morales said.
The family has set up a GoFundMe page for those looking to help him play music again.