This is an archived article and the information in the article may be outdated. Please look at the time stamp on the story to see when it was last updated.
SOUTH ELGIN, Ill. – The family of Henry Sembdner, a 7th grader who was in a coma after being attacked by a classmate and suffered facial fractures and injuries to his brain, has filed a lawsuit against the school district.
The suit, filed by GWC Law Firm against District U-46 said that on February 3, Sembdner was slammed headfirst on the floor of Kenyon Woods Middle School by a classmate—who was not named because he is a minor.
Sembdner then bled profusely and became nauseous according to the suit. Instead of calling 911, the suit said school officials sent him to the nurse who notified the boy's parents that he had a bloody nose and a broken tooth. The suit said 911 was called when Sembdner's eye began to bulge.
Sembder was put in a medically induced coma due to his injuries.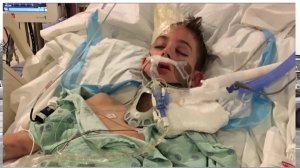 A spokesperson for the school district said they have not been served, understand it will be forthcoming, but they do not comment on pending litigation.
The 14-year-old who beat Sembdner was sentenced to 12 months of probation in July. He was also ordered to complete 100 hours of community service and will have to submit to random drug testing.
He also had to undergo counseling, pay court fees and write a letter of apology to Sembdner.