This is an archived article and the information in the article may be outdated. Please look at the time stamp on the story to see when it was last updated.
CHICAGO — The family of Marlen Ochoa-Lopez is demanding more answers about what happened the day Marlen was murdered, and her baby cut from her womb. The baby boy Ochoa-Lopez was carrying remains on life support. His family has been by his side at Advocate Christ Medical Center in Oak Lawn. Ochoa-Lopez's family and their attorney came to the hospital Monday looking for some answers. They want to know why no one seemed to raise the alarm when there were clearly some red flags about this case. "You have a child who was born from brutality," family spokesperson Julie Contreras said. "He was ripped from his mother's womb." The family met with hospital officials for four hours. They discussed the baby's condition and concerns the family has about why hospital officials didn't try to determine sooner who gave birth to the infant. On Tuesday, the Cook County Sheriff's Office released the following statement:
"The Sheriff's Office will discuss with the Department of Children and Family Services whether there were mandated reporting irregularities that occurred in regards to this tragedy."
Prosecutors said Clarisa Figureoa, 46, and her daughter, Desiree Figueroa, lured Ochoa-Lopez, 19, to their home on April 23 with the promise of free baby clothes and a stroller. Ochoa-Lopez was 9 months pregnant. Prosecutors said they strangled Lopez and cut the baby from her womb. Figureoa then claimed to have given birth to the baby boy, but once at the hospital, the staff realized after an examination she showed no signs of even being pregnant, much less having given birth. It wasn't until two weeks later, when Chicago police showed up at the hospital to inquire about the baby, t
hat hospital officials contacted Department of Children and Family Services
.  State law requires hospitals to report any concerns it has about abuse or neglect.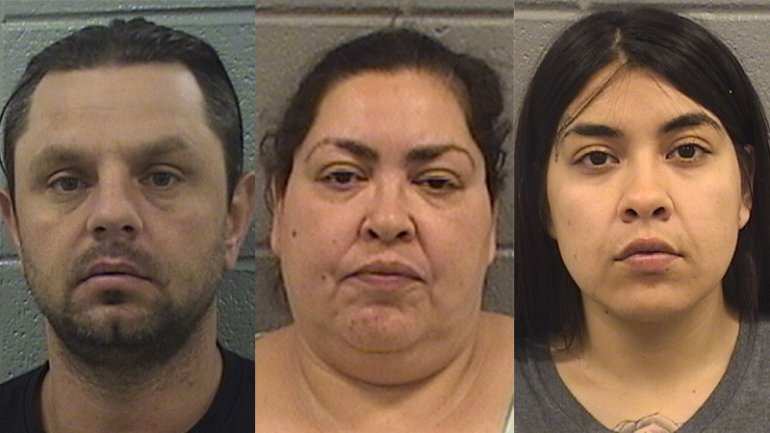 "I have concerns about the actions of the police department," the family's lawyer Frank Avila said.  "I'm concerned about the treatment of the family when they were looking for Marlen and they were sort of sent away. I'm concerned about whether DCFS was called and when." Advocate Christ Hospital released a statement Monday that said:
Our thoughts and prayers are with the Ochoa-Lopez family. Our top priority is to provide the safest and highest quality care for the patients and communities we serve. Out of respect for patient privacy and in compliance with federal and state regulations, we are unable to provide comment. We continue to cooperate with local authorities.
The family's lawyers say they want to understand how a woman who's now an accused killer was allowed to roam this hospital unchecked. They did not get that answer Monday but they said they did get reassurance that the baby boy, as grim as his prognosis may be, is getting the best possible care. "We have an institution that is trying to accommodate that in the best way they know how," Contreras said. "We have seen that today. We felt it. We have seen the tears and we heard the message that every single nurse that is attending to him in this hospital loves him." The family also says they have some new hope and that baby Yovani opened his eyes when his father held him. There will be more tests performed on the baby this week. The family hopes for more answers now that the Cook County Sheriff's department is investigating. The office released a statement Monday saying:
The Sheriff's Office will consult with DCFS on whether the circumstances of this case required DCFS be notified. If DCFS says they should have been notified, the Sheriff's Office will conduct an investigation into what happened.