This is an archived article and the information in the article may be outdated. Please look at the time stamp on the story to see when it was last updated.
The Reverend Jesse Jackson responded to the verdict on Twitter.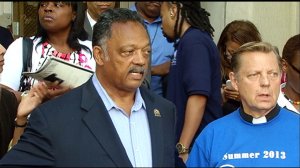 "In my view the American legal system has once again failed justice."
Jackson also re-iterated the concerns of many of Chicago's faith leaders.
"Avoid violence, it will lead to more tragedies. Find a way for self construction not deconstruction in this time of despair."
Various Chicago clergy have urged people to remain calm in the wake of the verdict, hoping to avoid rioting and violence.