This is an archived article and the information in the article may be outdated. Please look at the time stamp on the story to see when it was last updated.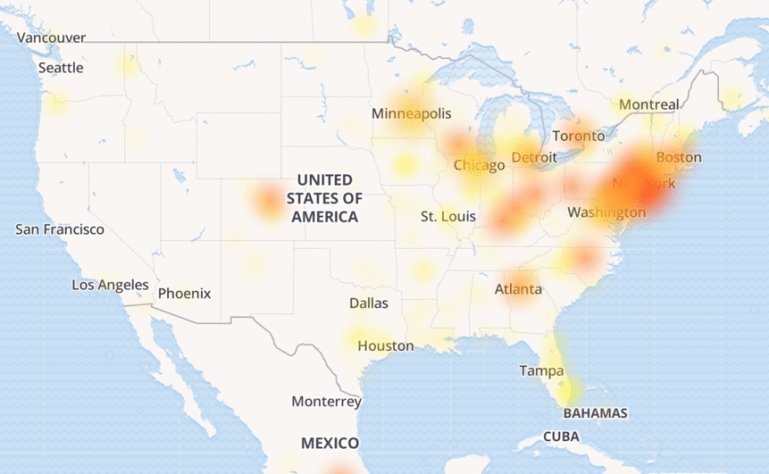 CHICAGO — Facebook appears to be coming back online for users after an outage Monday afternoon.
According to the website downdetector.com, which tracks complaints about services made on social media and posted to the website itself, reports of Facebook's outage starting coming in around  11:52 a.m. CT Monday. The outage lasted about 30 minutes or so.
A live outage map on the website at the time showed reports as far west as Portland, Ore., and as far east as Boston. Many WGN users were also reporting outages in the Chicago-area. There were also outages being reported in Canada, Mexico and South America.
The company has yet to release a statement about why the outage happened. Check back for updates.
Is anyone else here because #Facebook is down? Here's the message we're getting: pic.twitter.com/Wzp02q1dV9

— WGN TV News (@WGNNews) November 12, 2018