This is an archived article and the information in the article may be outdated. Please look at the time stamp on the story to see when it was last updated.
A corporate executive from Idaho has been charged with assault and fired from his job after an incident on a flight from Minneapolis to Atlanta.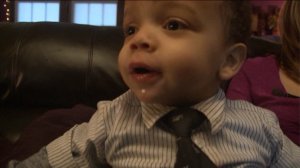 It started when a toddler's ears started popping and he started crying.
Federal prosecutors say 60-year-old Joe Hundley told the child's mother to shut the boy up; he used a racial slur twice, then slapped the boy hard enough to make him bleed.
The mother, Jessica Bennett, says Hundley had been drinking.
For his part, Hundley says  he was distraught over as hospitalized relative.
He was president of Unitech Composites and Structures until he was released after the incident.
The company called the alleged behavior offensive and disturbing.