This is an archived article and the information in the article may be outdated. Please look at the time stamp on the story to see when it was last updated.
The coach accused of sexually assaulting a teen student appeared in court Friday morning.
One of the victim's mothers was screaming and had to be escorted out of the courthouse by Cook County Sheriff's Deputies following the hearing.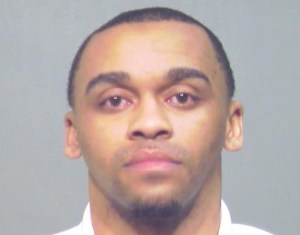 33-year-old Kevin Jones was charged with two counts of criminal sexual assault and one count of attempted criminal sexual assault.  He was a basketball coach at Epic Academy Charter School on the South Side.
Prosecutors said that Jones drove a 17-year-old girl and her friend home after a basketball game last Thursday.  He parked his car in an alley in the 8500 block of South Green Bay Avenue and got into the back seat with the girls.  Prosecutors said he tried to force one of the girls to perform a sex act on him, but she resisted and got out of the car.  Prosecutors also said the girl then witnessed Jones and her friend engage in a sex act.
Assistant State's Attorney Joell Zahr said "The offender then drove victim number one home and victim number two told a teacher at the school the following day, victim number one told her mother a few days later"
One of the girl's attorneys spoke to reporters after the hearing Friday.
Brad Cosgrove said "My client is upset by the conduct of her coach, betrayal of coach."
But Jones' attorney, Jeffrey Granich, said his client is innocent of these charges.  He says Jones is married with two young children, serves as a deacon at his church and has no criminal history.
"At this point we're all shocked about these charges, he's lead an exemplary life, he's a good, we're looking forward to the trial and clearing his name," Granich said.
Parents said they are disturbed by the charges against the coach, but they have good things to say about the school and its' principal.
"I'm shocked that it happened at this school, because the principal takes care of his students, so I'm shocked."