This is an archived article and the information in the article may be outdated. Please look at the time stamp on the story to see when it was last updated.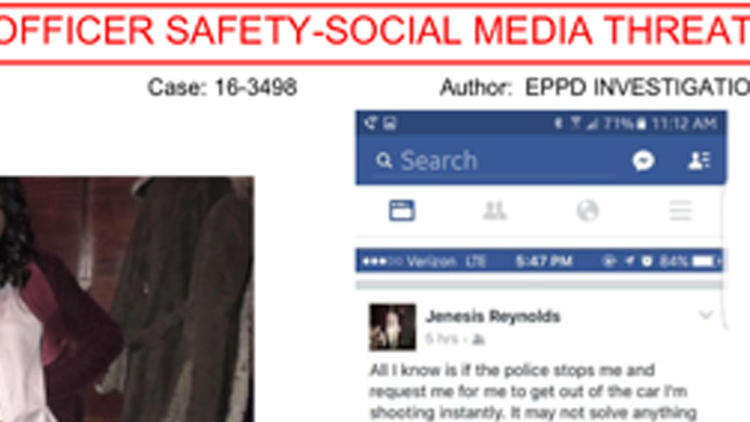 EVERGREEN PARK, Ill. — A suburban Chicago woman is accused of allegedly threatening to shoot any police officer who pulled her over for a traffic stop.
According to the Chicago Tribune, citing police, Jenesis Reynolds, 24, was arrested at her home in the 9500 block of South Richmond Avenue in Evergreen Park on Friday and charged with a disorderly conduct, a Class C misdemeanor.
Reynolds had allegedly posted a status to her Facebook page saying "all I know is if the police stops and request me to get out of the car I'm shooting instantly.  It may not solve anything and yes I will die but Jenesis will be revelation for my people."
The post came in the wake of police shootings that killed black men in Louisiana and Minnesota this week.
"I'm willing to take one for the team," she added, according to the Tribune. "I have no problem shooting a cop for simple traffic stop cuz they'd have no problem doing it to me."
According to the Tribune, Reynolds was released on her own recognizance.