This is an archived article and the information in the article may be outdated. Please look at the time stamp on the story to see when it was last updated.
A suspect has been arrested in the stabbing death of a woman from Northwest Suburban Elgin.
Charges have not been filed, but police Elgin Police are expected to reveal more details about the suspect Monday morning.
33-year-old Lisa Koziol-Ellis was stabbed multiple times inside her townhouse in in the Garden Quarter subdivision on March 2.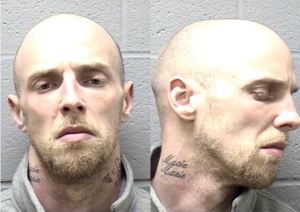 Her husband, Dash Ellis, found her body when he returned home from work early that morning and called police. Ellis has been cooperating with police in the investigation.
Koziol-Ellis and her husband had only been living in the townhome for three days. She was killed just days before her 34th birthday.
On Friday, more than a dozen police officers raided a home in the same complex and took man into custody, as reported by the Courier news.
Officers have not confirmed if the raid is connected to the murder investigation.
In the days following her death, friends and relatives of Koziol-Ellis raised $15,000 in reward money for information that leads to the arrest and conviction of the killer.