This is an archived article and the information in the article may be outdated. Please look at the time stamp on the story to see when it was last updated.
***WARNING:  Video contains graphic content *** 
ELGIN, Ill. --  Elgin police released nearly 30 hours of video Thursday amid outcries from the community after a police officer shot and killed a 34-year-old African American woman in her car earlier this month.
The combination of police edited video and raw video from the show the final moments of Decynthia Clements' life.  It was taken from more than 30 hours of footage from multiple cameras, Elgin Police Chief Jeff Swoboda said.
Elgin police said they pulled  her over on West Bound I-90 near Route 25 in the morning hours of March 12.  They said she was armed with a knife and they attempted to talk her out of her car for nearly an hour.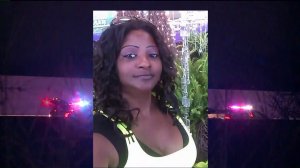 But then something in her car caught on fire. Officers attempted to pull her out of the car to safety but ended up shooting and killing her instead.
The video shows a volatile situation.
At one point, before Clements steps out of her burning SUV, an officer can be heard saying, "She's got the knife to her neck. She's got the knife to her neck."
Officers are heard calling her "Cynthia" and telling her to get out of the vehicle. She responds, but officers appear to have difficulty hearing Clements because the SUV windows are up.
As officers approach the vehicle, one is heard saying "get the Tasers set, get her out." Seconds later, Clements opens the door as smoke pours from the SUV. Officers yell "let me see your hands" and "put the knife down" before she is shot.
Police called for an ambulance right away. Some of the officers speculated she was trying to hide drugs in her car. She had what appeared to be a large kitchen knife in her hand.
Near the end Clements is seen falling out of the car before police shoot her.
"Seeing uncensored video of a life ending is something that should make all of us feel uncomfortable," Swoboda said at the end of the summary video. "It's cases like this, though, that also forces some tough conversations and I want the community to know that the Elgin Police Department is ready to have those tough conversations. Together, we will get through this."
We have released approximately 30 hours of bodycam and dash cam footage of the March 12 police-involved shooting incident. A summary of the videos (~20 min) is available at: https://t.co/Htwpt42xAl

— Elgin IL Police Dept (@ElginPD) March 22, 2018
Elgin police said the Illinois State Police, the agency that's investigating whether Lt. Christian Jensen used unnecessary deadly force, didn't want the video to be released yet.  But Elgin's police chief said he feels like the public has a right to know what happened.
Her family saw the video Thursday morning. They said it looks like murder.
"It was like murder watching that video. She fell out of the car and they started shooting," the victim's father Charles Clements, said.
The Clements family and their lawyers said they want justice for what's happened. The family said Clements had mental health and substance abuse issues and that she needed a crisis intervention medical unit that morning.
Attorneys Anthony Roman Nuchie and Andrew Strausse said the tragedy raises serious questions about the tactics used by Elgin police and what admittedly was an extremely challenging situation.