This is an archived article and the information in the article may be outdated. Please look at the time stamp on the story to see when it was last updated.
A reward is being offered for help in finding the men who attacked and robbed an elderly suburban woman.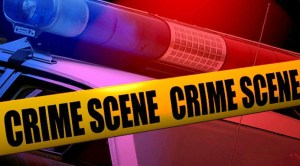 The 93-year-old victim was attacked about 6 a.m. Monday as she was walking to church in the 1500 block of South Linneman in Mount Prospect.
The woman said two young men about 18 years old hit her from behind, knocked her to the ground, and ran off with her purse.  She was taken to Northwest Community Hospital with a wrist injury.
If you have any information, you're asked to call the Mount Prospect Police Department at (847) 870-5656.  Anyone with information can also leave an anonymous tip by calling Mount Prospect Crime Stoppers at (847) 590-7867.
Crime Stoppers tips are eligible for a reward up to $1,000 for information leading to an arrest and prosecution.