This is an archived article and the information in the article may be outdated. Please look at the time stamp on the story to see when it was last updated.
UPDATE:
Family members tell WGN-TV that the couple has been found in Princton, Illinois.  They are being evaluated at a local hospital.
Check back for updates.
Elmhurst Police are trying to locate two senior citizens who have been reported missing by family members.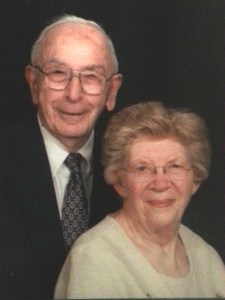 Vernon and Elaine Schweisthal were last seen in the 600 block of S. York Street Friday morning.
The Schweisthals are believed to have left their Elmhurst home on their way to meet friends for lunch in Mount Prospect, but they never arrived at their destination.
They were reportedly driving a gray 2001 Toyota Camry with Illinois license plates KYY 986.
Anyone with information regarding the whereabouts of the couple are asked to contact the Elmhurst Police Department at (630) 530-3050.