This is an archived article and the information in the article may be outdated. Please look at the time stamp on the story to see when it was last updated.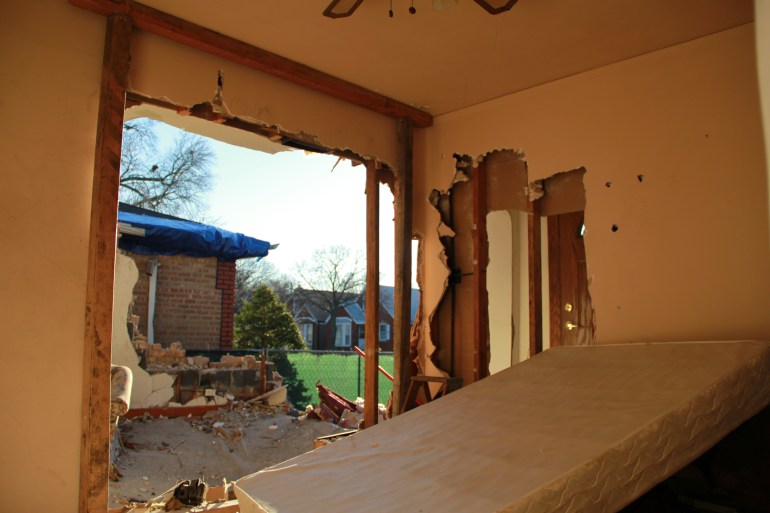 An elderly couple from the Southwest Side who escaped a plane crashing into their home last week has filed a lawsuit against the airline.
According to the firm representing 82-year-old Roberta Rolinskas and 84-year-old Raymond Rolinskas, "Hearing, seeing and feeling an airplane crashing just inches away from them has caused severe emotional distress."
The couple filed the negligence lawsuit against Central Airlines, which owned the plane, in Cook County Circuit Court Tuesday.
On Nov. 18 the couple was asleep in their bedroom when the cargo plane crashed into their home, killing the pilot and tearing a hole in the building.
At the time of the crash the Chicago Fire Department said the couple declined to be taken to a hospital. The firm's statement says the couple "did not suffer any physical harm."
According to a report released Tuesday by the National Transportation Safety Board, pilot Eric Howlett told the Midway Control Tower he was having issues with his left engine and asked to return to the airport.
He was cleared to land but was never heard from again.
Howlett's body was found in the wreckage of the home.