This is an archived article and the information in the article may be outdated. Please look at the time stamp on the story to see when it was last updated.
Authorities in Guatemala are now backtracking on their report that Mexican drug lord, Joaquin Guzman was killed in an intense jungle shootout on Thursday.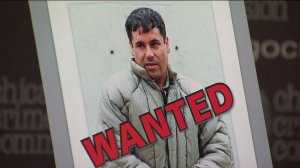 Known as "El Chapo," which means "shorty" in Spanish, Guzman was recently declared Chicago's public enemy number one because of his extensive influence in the city's violent drug trade.
Guzman has been on the run since escaping from prison in 2001.
U.S. and Mexican authorities have a $5 million dollar bounty on his head.
Guatemala's Interior Minister, Mauricio Lopez, says there was a mix-up in the reports on that jungle fight and that rumors and wrong information got out.
He apologized for the blunder and said authorities are not even sure that a shootout with drug traffickers took place.