This is an archived article and the information in the article may be outdated. Please look at the time stamp on the story to see when it was last updated.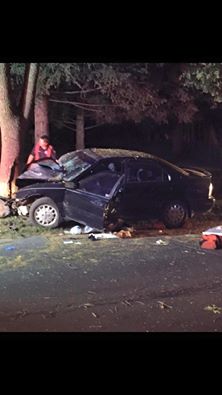 AUBURN, N.Y.– A 28 year-old man crashed his car into a tree, after a distraction caused him to divert his eyes from the road. The distraction? The popular Pokemon Go app.
Syracuse.com reported that the man was not seriously injured, but the front of his car was damaged.
The man's name has not been released while police are still investigating this crash. The Auburn Police Department said the man admitted to playing the Pokemon Go app when he drove his car off the roadway.
Following the accident, Auburn police released advice for Pokemon Go players:
Do not use the application when you are operating a motor vehicle or bicycle
Do not trespass on private property when trying to "catch" a Pokemon
Be aware of your surroundings when walking and do not stare down at your phone not knowing hazards around you, like roadways, drop-offs, waterways, etc.
Use caution when sharing your location as strangers can see your location information
Travel in groups in public/well lit locations
According to CNET, this is the first car crash attributed to the game.