This is an archived article and the information in the article may be outdated. Please look at the time stamp on the story to see when it was last updated.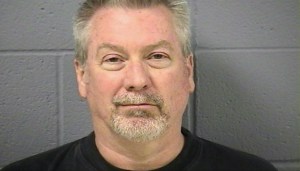 Drew Peterson has hired some of his former defense attorneys to handle the appeal of his murder conviction.
The former Bolingbrook police sergeant is in protective custody at the Menard Correctional Center.
In February, he was sentenced to 38 years in prison for the murder of his third wife, Kathleen Savio.
He has re-hired three of his former lawyers– but not lead defense attorney Joel Brodsky.
The Chicago Tribune reports, Peterson's appeal will accuse Brodsky of giving ineffective counsel