This is an archived article and the information in the article may be outdated. Please look at the time stamp on the story to see when it was last updated.
Illinois State Police will be at the NASCAR race at the Chicagoland Motor Speedway in Joliet today.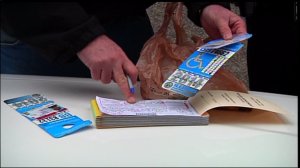 They'll be looking for drivers who misuse disability placards and handicapped parking spots.
Violators face fines of at least $250.