This is an archived article and the information in the article may be outdated. Please look at the time stamp on the story to see when it was last updated.
CHICAGO — Future princess Meghan Markle is reportedly in Chicago this week.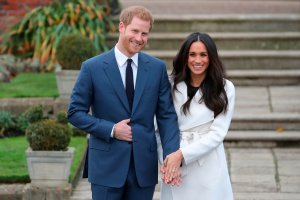 Sources tell the Chicago Tribune she was seen at O'Hare airport around 11:30 a.m. Thursday. A second source told the Trib Chicago police provided physical security but not an escort. The source also said she would be leaving town Sunday evening.
TMZ reports Markle is in Chicago to complete her visa application.
Eyewitnesses tell us Meghan attempted to be as incognito as possible — with 4 bodyguards in tow — when she entered the VFS Global UK Visa Application Centre Thursday in Chicago. We're told she was there to finalize her application for a UK visa.

Sources also told the Tribune Markle was seen wearing a White Sox cap and sunglasses.
Markle, who is engaged to England's Prince Harry and will marry him next month, graduated from Northwestern in 2003.