This is an archived article and the information in the article may be outdated. Please look at the time stamp on the story to see when it was last updated.
RACINE, Wis. — Investigators in Racine have released a security image of the suspect in an armed robbery that left an off-duty officer dead.
The photo captures the masked man suspected in the Monday night deadly shooting at Teezers Bar, located at 1936 Lathrop Avenue.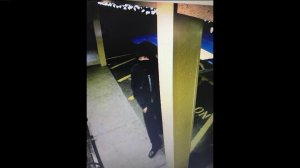 Police said Officer John Hetland was off-duty and at Teezers around 9 p.m., when a gunman entered the bar and announced a robbery. When Hetland intervened and attempted to stop the man, he was fatally shot.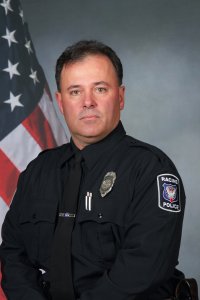 The Racine Police Department is announcing his death as a "line of duty death" because he stepped into action, despite the fact that he was off-duty. Officer Hetland was a 24-year veteran of the department.
In a statement the police department said, "Officer Hetland was a trusted and highly respected member of the department, serving in various positions over the years, including an assignment as a field training officer, as well as a member of the Greater Racine FBI Gang Task Force."
"I just can't say enough of the courage and integrity that he showed throughout the 24 years," Racine Mayor Cory Mason said.
Officer Hetland leaves behind two children.
No one is in custody and a search is underway for a gunman.
Anyone with information is urged to contact the Kenosha County Sheriff's Department at (262) 656-1234.
$25,000 reward is being offered for information leading to the arrest.