This is an archived article and the information in the article may be outdated. Please look at the time stamp on the story to see when it was last updated.
CHICAGO — Bail was denied Friday for the owner of a dance studio accused of raping two teenage students and filming at least one attack.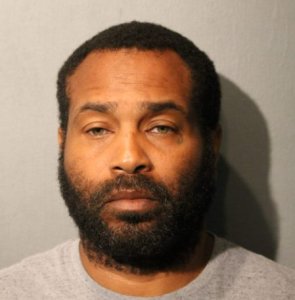 Maurice Fulson, 44, of Chicago, was arrested Wednesday on charges of criminal sexual assault and child pornography.
According to authorities, Fulson has owned the Final Phaze dance studio at 1716 E. 87th St. since the late 1990s. It was there, prosecutors said, he sexually assaulted two girls, ages 15 and 16, in 2016 and 2017.
Police are currently investigating complaints from five other dancers, WGN News has learned.
Prosecutors on Friday said Fulson has been arrested five times for other sex crimes in the past. He was charged in 2001 for the criminal sexual assault of a 14-year-old girl and later found not guilty.
Fulson's dance group was slated to perform at the Bud Billiken Day Parade this weekend. One parent said the performance will go on as planned: "Oh, we're dancing. We're definitely dancing. We would never let the kids down."
In bond court Friday, prosecutors laid out the most recent charges against Fulson. He is accused of sexually assaulting two girls at his home, in his van and in his dance studio. He told one girl, "I love you," and told her not to tell anyone, prosecutors said. He gave another girl an STD before she told a friend what happened, according to authorities.
Prosecutors said Fulson videotaped himself with one of the girls on at least one occasion. The mother of Fulson's children found the video on his cellphone.
The board of directors at Final Phaze removed Fulson from his position as CEO.
Fulson became a felon in 1998 for stealing a car. He teaches children of all ages and has frequently posted videos of his students on social media.
He previously taught dance at a Chicago public school. In a statement, CPS spokeswoman Emily Bolton said:
"Nothing is more important than the safety of our students, and in this situation a vendor violated CPS policies by allowing an adult to participate in their programming without a background check and without informing the school administration. Immediately upon discovering this violation in early June, we terminated the vendor's contract and provided school communities with letters to inform parents. CPS has taken significant actions to ensure we have every possible safeguard in place to keep students safe. As part of our Plan of Action, CPS is requiring all adults who are regularly in schools — employees, vendors and regular volunteers — to complete background re-checks through CPS before the beginning of the new school year."
According to court records, Fulson often hosted late-night parties at his dance studio. He was arrested last year during one of those parties. Police said young girls were dancing on tables while Fulson deejayed.
At a bond hearing Friday, a Cook County judge denied Fulson bail, calling him a danger to the community.
Fulson is due back in court Aug. 29.