This is an archived article and the information in the article may be outdated. Please look at the time stamp on the story to see when it was last updated.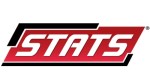 * With wins in each of the first two games of the series, the Chicago Cubs clinched a series win, ending a streak of losing 10 straight series to the Cincinnati Reds (minimum three games in series).
* With another win today, the Cubs will complete a series sweep of the Reds in Cincinnati, something they've done only six times in the post-war era.
* Dusty Baker picked up his 500th career win as Reds manager on Saturday. Baker also won 840 games as manager of the Giants, making him one of 11 men in history to win 500 games with multiple franchises.
* Over the past two seasons, Mike Leake has allowed 31 home runs at Great American Ball Park, the highest total for any National League pitcher at home.
* Junior Lake leads all rookies in hits since the All-Star break with 60.