This is an archived article and the information in the article may be outdated. Please look at the time stamp on the story to see when it was last updated.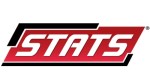 * The Cardinals have won six consecutive games and will be looking to win seven in a row for the first time since an eight-game run back in July of 2010.
* The Cubs snapped their four-game home losing streak with a 9-2 victory over the Rangers on Monday. The Cubs have 106 extra-base hits this season – the second-most in the NL.
* Lance Lynn is 10-0 with a 2.48 ERA in his last 11 starts dating back to last season. Lynn is 4-0 with a 2.96 ERA in four career starts against the Cubs.
* Travis Wood is 0-7 with a 4.58 ERA in his last 12 home starts and will be seeking his first win at Wrigley Field since July 1, 2012. Wood is 0-2 with a 9.00 ERA in his last three starts against the Cardinals.
* Allen Craig is 9-for-22 (.409) with seven RBI, one double, one triple and one home run during his current five-game hitting streak. Craig has two homers, six doubles and 14 RBI in 25 career games against the Cubs.
* Anthony Rizzo is hitting .439 in his last 11 games after hitting .173 in his first 21 of the season. Rizzo is 13-for-28 (.464) and has six doubles, one homer and six RBI during his current seven-game hitting streak.