This is an archived article and the information in the article may be outdated. Please look at the time stamp on the story to see when it was last updated.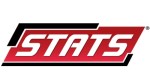 * The Brewers trailed, 5-1, in the seventh inning Sunday before coming back to beat the Reds, 6-5. It was Milwaukee's first win when trailing by four or more runs in the seventh inning or later since July 2, 2011 at Minnesota.
* The Cubs have 26 saves on the road this season, their most since 2005 (28), and tied for the most in the majors this year (Braves, Pirates, Rangers).
* Sean Halton became the second Brewers rookie to hit a walkoff home run this season (Caleb Gindl, July 21). It is the first time in franchise history two different rookies hit walkoff homers in the same season.
* Since August 20, Brian Bogusevic is sixth in the NL with a .591 slugging percentage (minimum 75 PA).
* Wily Peralta is the first player to have 12+ starts with no run support since the Pirates' Kip Wells in 2005 (13).
* Edwin Jackson is 4-1 with a 1.86 ERA (8/38.2) in his last six starts against the NL Central.