This is an archived article and the information in the article may be outdated. Please look at the time stamp on the story to see when it was last updated.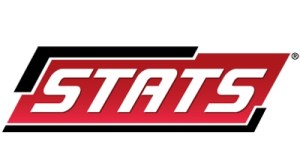 * The Cubs and Marlins have faced each other 22 times since the start of the 2011 season, with each club winning 11 contests. These teams met for a three-game series in Chicago earlier this month, with the Cubs taking two of the three ballgames.
* At 23-13 (.639), the Marlins have the NL's best home record this season (second in the majors behind Cleveland, 21-11), while the Cubs have baseball's worst record on the road in 2014 at 13-25 (.342).
* Anthony Rizzo, who homered in Sunday's 3-0 win at Philadelphia, is hitting .344 (22-for-64) with 6 HR and 14 RBI over his last 18 games. Rizzo is also hitting .323 (10-for-31) with 3 HR and 11 RBI over his last nine contests against the Marlins.
* Casey McGehee has hit safely in 10 straight ballgames, hitting .419 (18-for-43) in those contests. McGehee ranks seventh in the NL with 43 RBI this season despite hitting just a single home run in 2014.
* Jason Hammel has struck out at least five batters in each of his last nine starts, the third-longest active streak in the majors behind Jose Fernandez of the Marlins (18) and Madison Bumgarner of the Giants (14).
* Tom Koehler is 0-2 with a 7.50 ERA over his last two home starts after going 3-0 with a 0.64 ERA in his first four outings at Marlins Park this season.