This is an archived article and the information in the article may be outdated. Please look at the time stamp on the story to see when it was last updated.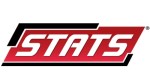 * Pittsburgh has won six of nine games against the Cubs so far this season, giving up a total of just 18 runs in those nine meetings.
* The Pirates head back out on the road, where they have a current six-game win streak. The last time they won seven straight away from home in a single season was April 3-17, 2002.
* The Cubs lost to the A's 1-0 on Thursday. It was their third 1-0 loss of the season, which is the most in the majors.
* Francisco Liriano has gone at least 6.0 innings while allowing two runs or less in five of his last six starts. He has a 1.83 (4/19.2) ERA in three career starts against the Cubs.
* Starling Marte is batting .356 (16/45) with nine runs scored during his current nine-game hitting streak. Nine of the 16 hits have gone for extra bases.
* Jeff Samardzija has a 1.56 (9/52.0) ERA in 16 career appearances (5 starts) against Pittsburgh. Since 1921, that is the fifth lowest ERA versus the Pirates (minimum five starts).