This is an archived article and the information in the article may be outdated. Please look at the time stamp on the story to see when it was last updated.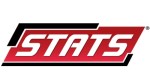 *Since July 2011, the Brewers are 28-10 vs. the Cubs.
*The Brewers have not committed a single error over their last seven games.
* Starlin Castro is coming off his fifth multi-hit game over his last 10 contests. Since 2011, only one National Leaguer has put together more multi-hit games than his 146 (Brandon Phillips wiht 149).
*Donnie Murphy, who hit a total of just eight home runs over his previous three seasons with the Marlins, has already hit nine home runs in just 98 at bats with the Cubs.
* Over his first nine starts, Chris Rusin has done a great job of limiting hits with runners in scoring position (4/28  .143 average).