This is an archived article and the information in the article may be outdated. Please look at the time stamp on the story to see when it was last updated.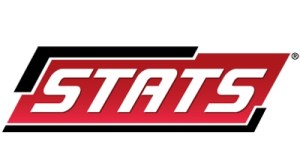 *In the 2012 and 2013 seasons, the Milwaukee Brewers played five series against the Chicago Cubs at Wrigley Field, winning four and splitting the other. The Crew went 12-5 at Wrigley in those five.
*If the games in this series come down to battles of the bullpens, the Brewers figure to have the advantage. Their bullpen is 11-6 on the season (3rd most wins in MLB) and the Cubs pen has a 3-11 W-L record (tied for MLB worst with the Dodgers).
*The Brewers lead baseball with a 12-5 road record and .270 road batting average.
*There's quite a contrast between the Cubs' Emilio Bonifacio and Mike Olt in terms of their hits and home runs. Bonifacio has 45 hits, 0 HR – most hits among MLB players w/no HR. Olt has 17 hits, 8 HR – fewest hits among MLB players w/8+ HR.
*The Friendly Confines have been quite friendly to Ryan Braun over the years. His .383 batting average is the highest in the park's history among players with 200 plate appearances.